Bath/Shower Unit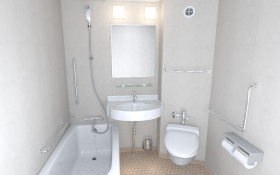 We are the first company in Japan to produce and supply
"Bath/Shower unit for marine use"
which should be satisfied with Fire protection, vibration resistance and clients request.
The production volume exceeds 70,000 unit, since 1970 when production started.
We have the sales and supply network, not only for domestic but also for oversea delivery.
How to build the Bath/Shower Unit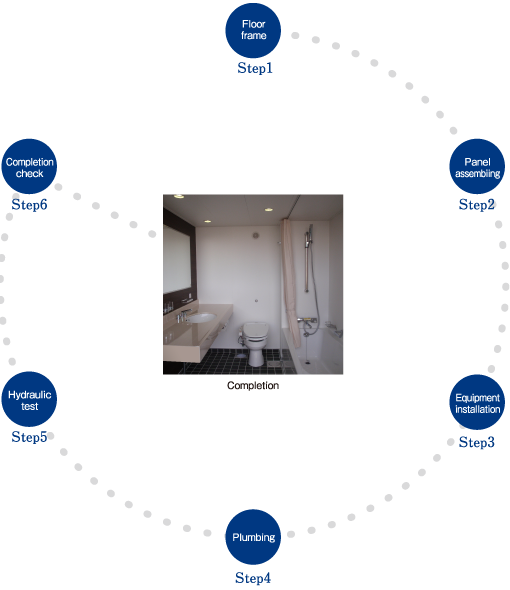 Wooden Furniture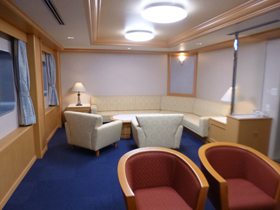 We produce the furniture and interior articles for marine.
We keep a furniture design in consideration of safety, comfort, convenience, design in mind.
Expert craftsmen make full use of various techniques and investigates the best quality.
We cope with the request including the special orders product such as original designs.
Other Primary Products

Bottom board & Large block

Scaffold material for Shipbuilding
(Aluminum, Cedar)

Steel Panel for
accommodation.

Vacuum toilet system &
accessories

Floating floor

Insulation material
(Glass wool,Rock wool)

Various plumbing materials

Sanitary goods
(Unit bath/wash basin/toilet/shower)

Curtain,Mattress
(Conformity products of MED.)
Materials for Accommodation of
Merchant ship & Passenger Vessel

●

Steel or Aluminum Door, Kitchen furniture

●

Windows, Portholes

●

Steel or SUS stairs

●

Welding hardware, Sheet metal article

●

Steel furniture

●

Chair, Sofa

●

Floor material(Vinyl sheet, Carpet, Ceramic tile)

●

Door lock(Master key system)

●

Other fixtures(nameplate, ship's name board,
Emergency sign)

●

Decoration wall & ceiling, Other decorative goods
(Rolling screen, Art panel, Indirect lighting)
Please feel free to contact us
with questions about products
or any further requests.